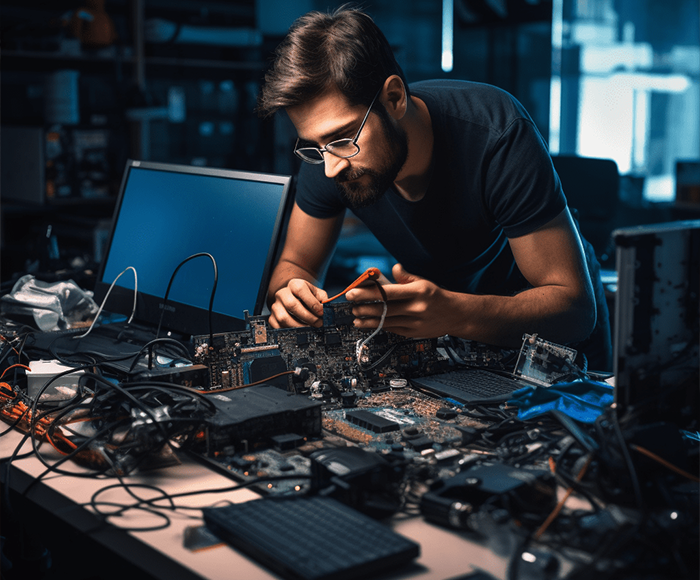 Desktop PC Repair Services
Affordable and Expert
Desktop PC Repair Services

in Sri Lanka.

Our proficient group of technicians is available to assist you with a range of desktop PC issues, whether you are a home or business owner anywhere in Sri Lanka. We can repair desktop computers from any manufacturer, including ASUS, Acer, Apple, Lenovo, HP, Dell, Toshiba, LG, Samsung, and others.

We won't overwhelm you with technical jargon, but if you like talking tech, we can do that too. We're computer enthusiasts, and our prices are affordable.

Our main goal is to resolve software and hardware issues, including removing malware, spyware, and viruses. We can also upgrade your desktop PC with new parts to make it perform better and set up networks for homes and businesses.

You have the option to bring your desktop computer to our nearby repair center, where we will fix it while you wait, or you can have us come to your location to fix it.
Devices Repair and Replacement
PC repairs, screen repairs, and battery replacements
Your PC serves as a portal to email, online entertainment, and other resources. It can be very frustrating when something breaks or stops functioning properly. WireTree, We can help with that.

Our team of expert PC repair technicians is available to quickly and swiftly restore your computer to functioning order. We can handle any type of repair you need, including screen replacement, battery replacement, and general checkups. Worried about the standard? You can be confident that our professionals are skilled in fixing PCs and will only use premium components. Contact us right now to arrange a general PC repair.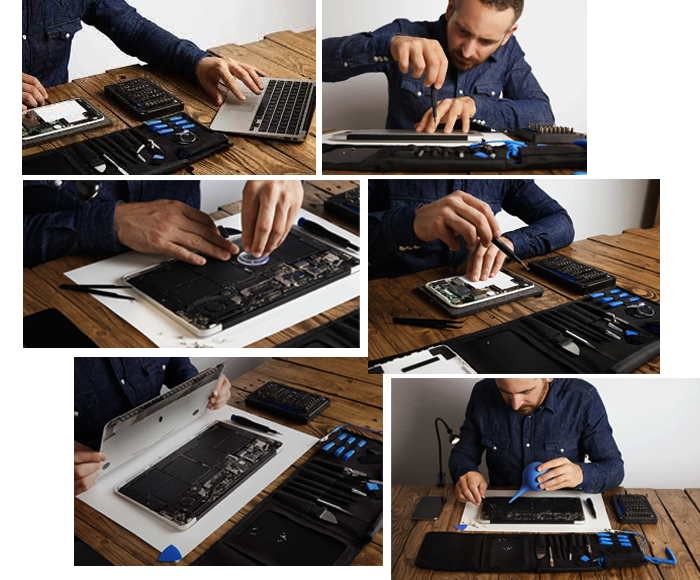 Below, you'll find a concise list of the services we commonly offer to our customers. However, our technicians are not limited to just these services. If you have any other desktop computer-related needs, please don't hesitate to ask. Our technicians are more than happy to assist you and ensure you receive a cost-effective solution for the work .
Set up a new desktop PC

Set up a WiFi network
Set up email accounts
Operating system installation or upgrade

Desktop PC security checks

Diagnose desktop PC issues

Transfer your desktop PC data
Repairs for liquid damage
Synchronise calendars and email
Desktop PC hardware repair or replacement

Back-up your data
24x7 Remote PC Assistance
If you're having computer problems, WireTree is here to help. Our team of certified experts fixes computer issues remotely and has extensive experience doing so. This implies that we can connect to your computer remotely without having to physically be there.

You can observe while we diagnose and resolve any issues with your computer through our chat window. We take action to avoid future issues in addition to trying to solve the current one.

You can use your computer without worrying about malfunctions with the help of WireTree. Our goal is to ensure that every time you use your computer, it operates without any difficulties.